About
The Australian Business Licence and Information Service (ABLIS) helps business operators and people considering starting a business. ABLIS can identify relevant state, territory, local and Australian government licences, permits, approvals, regulations and codes of practice, allowing you to obtain detailed information and manage compliance obligations.
ABLIS
The ABLIS has been upgraded and the following outcomes have been achieved:
A modern, user-centred and responsive user interface that can be accessed from common browsers and from a range of devices, including mobiles and tablets.
Intuitive search functions enabling users to easily find their business activity and location to commence a search.
A modern, flexible and accurate business intelligence and reporting capability.
A feedback mechanism for users to give feedback on the ABLIS site.
Using standard web service protocols, APIs have been developed and integrated with the ABLIS user interface to demonstrate end user functionality.
These APIs have been developed to enable ABLIS search functionality which provides users with refined lists of government compliance and advisory information relevant to their business type, location and their answers to questions. The APIs have been developed to cater for searches encompassing:

all types of business activities,
all locations in Australia, and
all questions and answers.
ABLIS is a national service delivered by a partnership of Australian, State and Territory Governments:
Australian Government
Department of Industry, Innovation and Science
Industry House
10 Binara St
Canberra ACT 2601
Website:

Australian Capital Territory
Innovation, Trade and Investment | Access Canberra

New South Wales
NSW Fair Trading
Phone:

Email:

Website: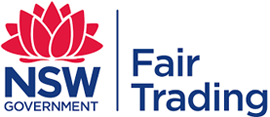 Northern Territory
Darwin Corporate Park
Building 3
631 Stuart Highway
Berrimah NT 0828
Phone:

08 8982 1700 or freecall 1800 193 111

Email:

Website:

Queensland
Business Support
Department of Employment Small Business and Training
Phone:

13 QGOV (13 74 68)

Email:

Website:

South Australia
Department of State Development
Phone:

1800 188 018 (freecall)

Email:

Website:

Tasmania
Business Tasmania
Phone:

1800 440 026 (freecall)

Email:

Website:

Victoria
Business Victoria
121 Exhibition Street
Melbourne VIC 3000
Phone:

Online:

Website:

Western Australia
Small Business Development Corporation
Level 2,
140 William Street,
Perth, Western Australia 6000
(Access from Murray Street Mall)
Phone:

Email:

Website: